Affiliated Faculty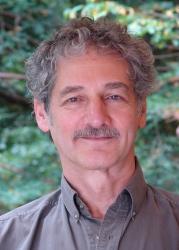 Title
Division Humanities Division
Department
Affiliations Sociology Department
Phone

831-459-2465

 (office)

,

831-459-2555

 (message)

Email
Website
Office Location
Office Hours N/A
Mail Stop Stevenson Academic Services
Mailing Address

1156 High Street
Santa Cruz CA 95064

Courses HIS 1, Theories of History/Theories of Society; HIS 7, Archives and Public History; HIS 108, Social Movements in Historical Perspective; HIS 171, Revolutions in France; HIS 196I, The French Revolution; HIS 196J, Autobiography and History; HIS 200, Methods and Theories of Historical Research
Research Interests
Social and economic history, 19th-century France, French revolutions, European working class, historical methods, worker's autobiographies, social movements
Biography, Education and Training
B.A., Harvard University
Ph.D., University of California, Berkeley
Honors, Awards and Grants
ACLS Fellowship
Guggenheim Fellowship
NEH Fellowship
Fellow of the French Institut d'Etudes Avancées and the Collegium de Lyon
Selected Publications
The Insurgent Barricade. Berkeley: U.C. Press, 2010.
Repertoires and Cycles of Collective Action, ed. Durham, N.C.: Duke University Press, 1995.
The French Worker: Autobiographies from the Early Industrial Era, ed. and tr. Berkeley: University of California Press, 1993.
Armies of the Poor: Determinants of Working-Class Participation in the Parisian Insurrection of June 1848. Princeton, N.J.: Princeton University Press, 1985. With new introduction, New Brunswick, N.J.: Transaction Publishers, 2002.
Emile Durkheim on Institutional Analysis, ed. and tr. Chicago: University of Chicago Press, 1978. Paperback edition, 1994.