Undergraduate Sociology Program
Sociology is the study of social interactions among individuals and social groups. More specifically, sociologists examine the cultural, ideological, economic and political contexts of human action including the processes whereby social institutions are created, maintained, and transformed.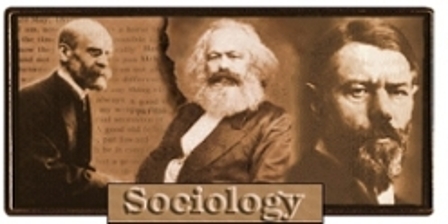 Sociology was born as an intellectual response to the democratic and industrial revolutions that ushered in the modern era. As such, it considers how society is organized in relationship to a vision of a just, free, and equal society—a vision that may require fundamental social change. Developing an understanding of both social change and social justice as part of the sociological tradition is one of the teaching goals of sociologists at UCSC. In the process, we expect to develop in students an appreciation for the craft of social science: disciplined inquiry, observation, and research as part of informed global citizenship.
Sociology faculty members are engaged in research on a wide range of topics, such as medicine and technology; labor studies; the intersection of class, race, gender and sexualities; environmental sociology; sociology of emotion and affect; queer studies; the cultural politics of sex work; globalization and international development; black cultural politics; Latino and Chicano studies; the politicization of religion; drugs in society; global inequality, crime, and deviance; international law; legal institutions; sustainability; popular culture and cultural studies; media studies; urban studies; political economy; critical ethnography; discourse and conversation analysis; identities and identity changes; and social movements. Sociology faculty use a number of approaches and methods, including ethnography, comparative and historical analysis, conversation and discourse analysis, qualitative interviews, and survey research.
Because of the interdisciplinary emphasis among sociology faculty, undergraduates find the department amenable for double majors and minors, and non-majors find many sociology courses of interest. In recent years, students have conducted independent studies and written senior theses on a variety of subjects including the social construction of gender, emerging professions in health care, utopian communities, human development in Costa Rica, mass communication, the social effects of war, family violence, sustainable development in Bolivia, sanitation in Kenya and Haiti, street children in India, African soccer players in Europe, gay and lesbian families, Latino educational success, and cross-cultural family welfare policies.
The sociology major at UCSC is a rigorous program of study that retains enough flexibility to accommodate students with diverse career goals and plans. It ensures that all students are trained in the main theoretical and methodological traditions of sociology, yet permits considerable variation in students' own areas of specialization. The major provides the necessary intellectual foundation for students who are considering graduate studies in sociology and related social sciences. It also can be used as preparation for careers in fields as diverse as law, social work, management, environmental planning, public service, education, health services, journalism, and counseling. Finally, the sociology major can provide a general liberal education for undergraduates interested in the study of contemporary society and social problems.

See
Also