Sociology Staff
Sociology@UCSC is staffed by an interracial international politically charged team who are educated in the fields of community studies, creative writing, critical dance theory and performance management, feminist studies, fine art, and sociology. They most sincerely love the various and extensive roles they play within the department and its community.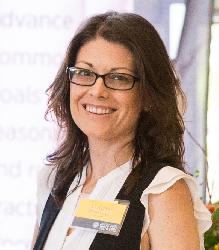 Pronouns Use my name
Title

SJRC Manager
Sociology Department Assistant

Division Social Sciences Division
Department

Science & Justice Research Center
Sociology Department

Phone

831-459-2653

 (SOCY)

,

831-459-2849

 (SJRC)

Email
Fax
Website
Office Location

Rachel Carson College, Room 223

Oakes College, SJRC, Room 233

Office Hours SJRC: Mon (9-12), Tues/Wed (9-5); Sociology: Mon (1-5), Thur/Fri (9-5)
Mail Stop Rachel Carson College Faculty Services
Mailing Address

1156 High Street
Santa Cruz CA 95064
Summary of Expertise
SJRC
Programming, Conferences and other Gatherings, Visiting Scholar and Artist-in-Residency Programs
Academic Personnel, Budget and Resource Management
Research Profile and Foci Administrative Management
Fundraising Outreach and Donor Cultivation
Curriculum Building and Training Program Management
Raising the Science and Justice Public Platform: development, engagement, activism
Sociology
Events, Colloquium Series, Professionalization Workshops
Finances and Fundraising Outreach
Website and Social Media
Faculty Research Administration and Award Support
Research Interests
Institutional accountability; production and dissemination of knowledge; professional development of graduate students, staff and faculty.
Biography, Education and Training
University of California, Riverside:
B.A. Critical Dance Studies (History and Theory)
B.A. Sociology (Intercultural and Interpersonal Relations)
Mt. San Jacinto College, San Jacinto CA:
A.A. Humanities
Colleen Stone manages all public relations and administrative aspects of the Science & Justice Research Center, its projects and grants, curriculum, training and visitor programs. Additionally, Colleen is the department assistant for Sociology, supporting faculty and staff driven research. Before coming to UCSC, Colleen worked for the Riverside County Sheriff's Department; taught Conversational English at Xin Huaizhong (Huai'an High School) in China's Jiangsu province; and held several corporate retail administrative management positions. She holds an AA in Humanities from Mt. San Jacinto College, a BA in Sociology with a concentration in intercultural and interpersonal relations as well as a BA in Dance that focuses on choreographic research together with cultural and historical studies (Critical Dance Studies) from the University of California, Riverside. Colleen has been a freelance dancer, choreographer, production management assistant and production designer and technologist since 1997 mostly throughout Southern California theatres and is currently interested in devising original arts pieces expanding science-and-justice themes with public engagement.