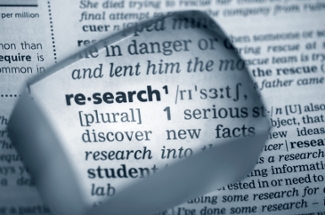 The UCSC Sociology Department faculty research interests fall into one or more of these three areas:
Political Economies and Political Ecologies

New Studies of Inequality

Culture, Knowledge, and Power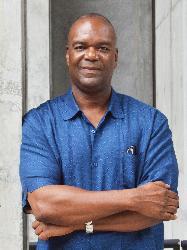 Title
Division Social Sciences Division
Department
Affiliations Science & Justice Research Center, Anthropology Department, John R. Lewis College, Global & Community Health
Phone
Email
Website
Office Location

Rachel Carson College Academic Building, 325

Mail Stop Rachel Carson College Faculty Services
Mailing Address

1156 High Street
Santa Cruz CA 95064

Faculty Areas of Expertise

Sociology, Science and Technology, Anthropology, African Diaspora, Sociology of Development, Genomics

Courses SOCY 121 Sociology of Health and Medicine; SOCY 132 Sociology of Science and Technology; SOCY 127P Sociology of Drugs, Botanicals, and Pharmaceuticals
Research Interests
Health disparities, race, and medicine; power, subject-making, and citizenship; ethnography, political economy, grounded theory: diasporic and transnational Africa.
Biography, Education and Training
Ph.D. Medical Anthropology, University of California, Berkeley/University San Francisco, 2012
Selected Publications
Book
Sweetness in the Blood: Race, Risk, and Type 2 Diabetes (U Minn Press, March 2021)
Journal Articles
2021 "The Case of Sparkle Rai: A Violent Patriarchal Narrative of Conspiratorial Kinship and Race." Feminist Anthropology 2(2): 271-283.
2018 "Ennobling the Neanderthal: Racialized Texts and Genomic Admixture."
Kalfou: A Journal of Comparative and Relational Ethnic Studies Vol. 5(1): 61-67.
2016 "Bioethical Matriarchy: Race, Gender, and the Gift in Genomic Research" Special Issue: "Nothing/More: Black Studies and Feminist Technoscience" Catalyst: Feminism, Theory, Technoscience 2(2): 1-28.
2016 "Sweet Salvation: One Black Church, Diabetes Outreach, and Trust" Transforming Anthropology 24(2): 125-135.
2007 "Race and Anthropology, Race in Anthropology: From Race to Ancestry, Gene to Genotype." Kroeber Anthropological Society Papers Vol. 95: 1-6.