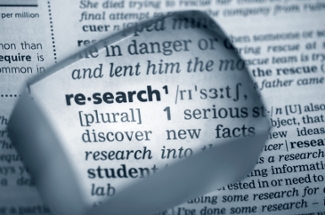 The UCSC Sociology Department faculty research interests fall into one or more of these three areas:
Political Economies and Political Ecologies

New Studies of Inequality

Culture, Knowledge, and Power
Title
Division Social Sciences Division
Department
Phone
Email
Website
Office Location

Rachel Carson College Academic Building, 209

Mail Stop Rachel Carson College Faculty Services
Mailing Address

1156 High St.
Santa Cruz California 95064

Faculty Areas of Expertise

Urban studies, Environmental History, Sociology, Sustainability

Courses SOCY 105A Classical Sociological Theory, SOCY 119 Sociology of Knowledge, SOCY 185 Environmental Inequality, SOCY 201 Making of Classical Soc Theory
Research Interests
Urbanization, nature, infrastructure, sustainability, democracy and public space, urban and environmental sociology, social theory, visual and historical methods.
Biography, Education and Training
Hillary Angelo is an Assistant Professor of Sociology whose research examines interactions between social understandings of nature and urbanization processes. She is interested in how ideas about nature are formed, the social conflicts they produce, and how they are deployed to influence the built environment. She is currently preparing a book manuscript on the history of urban "greening" in Germany's Ruhr region, and is at work on two new projects: one on infrastructure and sociology, and the other on issues of democracy and equity in sustainability planning. Hillary received her Ph.D. in Sociology from New York University and hold a B.A. from Vassar College. Before returning to graduate school, she worked for five years with the New York City Department of Parks & Recreation, primarily on issues of participatory design, immigration, and public space use.
Honors, Awards and Grants
Select Grants and Awards
2017 Berggruen Fellowship, New York University
2016 Fund for the Advancement of the Discipline research grant, American Sociological Association
2016 Research Grant (London School of Economics)
2015 Dissertation Award: Theda Skocpol Dissertation Award of the Comparative and Historical Sociology Section of the American Sociological Association.