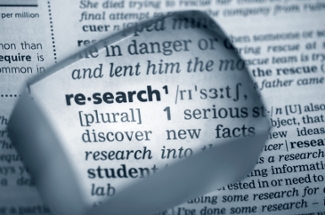 The UCSC Sociology Department faculty research interests fall into one or more of these three areas:
Political Economies and Political Ecologies

New Studies of Inequality

Culture, Knowledge, and Power
Title
Division Social Sciences Division
Department

Sociology Department
Critical Race and Ethnic Studies

Affiliations Science & Justice Research Center, Legal Studies
Phone
Email
Website
Office Location

Rachel Carson College Academic Building, 204

Office Hours Tuesdays 9:30-11:30am and 2:00-3:00pm (please sign up online at bit.ly/2CKDGF3)
Mail Stop Rachel Carson College Faculty Services
Mailing Address

1156 High St.
Santa Cruz California 95064

Faculty Areas of Expertise

Sociology, African Diaspora, Critical Race and Ethnic Studies, African American / Black Studies, Immigration, Activism, Discrimination and Inequality, Labor and Social Movements

Courses SOCY117E: Migrant Europe, SOCY105B: Contemporary Social Theory, SOCY170P: The Political Economy of Race
Summary of Expertise
I am a critical human geographer and interdisciplinary social scientist broadly interested in the racial politics of migration and citizenship, inequality, social movements, and Black geographies. My work sits at the intersection of critical public policy studies, diaspora theory, Black European studies, and postcolonial/feminist science and technology studies.
I current serve as Secretary-Treasurer of the Black Geographies Specialty Group of the American Association of Geographers. I am a member of the editorial board of Environment and Planning D: Society & Space and sit on the international advisory board for ACME: An International Journal for Critical Geographies. In addition, I am project manager and faculty member of the Black Europe Summer School, a two-week intensive course on citizenship, race, and ethnic relations held each summer in Amsterdam, the Netherlands.
Research Interests
My current research explores the politics of race and citizenship in Italy. In this project, I examine the ways in which the Italian-born children of African immigrants have mobilized for a reform of Italian citizenship law in the context of the Eurozone economic crisis and the southern European refugee emergency. I am currently preparing a book manuscript based on this research, entitled Citizenship and Diasporic Ethics: Youth Politics in the Black Mediterranean, which represents the first ever in-depth study of Black youth political mobilizations in Italy.
This book is based on 16 months of interviews, participant observation, virtual ethnography, and archival and policy research conducted over five years with young Black social justice activists across Italy. I explore the limits of national citizenship as a means for addressing social inequality, as well as alternative political imaginaries and practices of community that extend far beyond the nation-state. I also examine the possibilities and limitations of the "Black Mediterranean" (which emphasizes the power-laden relations of cultural exchange and racial violence linking Europe and Africa) as an analytical framework for understanding the historical and contemporary forms of racial criminalization and racialized citizenship in Italy, and southern Europe broadly. How might this framework help to connect the seemingly unbridgeable chasm between Black liberation politics and refugee rights mobilizations?
Biography, Education and Training
2018 // PhD, Geography, UC Berkeley (designated emphasis: Science and Technology Studies)
2010 // MPA, Brown University
2009 // AB, International Relations (with honors) and Africana Studies, Brown University
Honors, Awards and Grants
2014 // UC Berkeley Center for Science, Technology, Medicine, and Society Fieldwork Grant
2014 // Ford Foundation Predoctoral Fellowship
2012 // Eugene Cota-Robles Graduate Fellowship
2010 // Presidential Management Fellowship
2009 // Liman Public Interest Law Fellowship
Selected Publications
Book Manuscripts in Preparation
Journal Articles
Journal Special Issues Edited
Book Chapters
Web-Based Publications