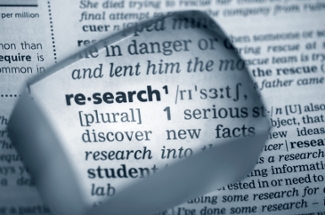 The UCSC Sociology Department faculty research interests fall into one or more of these three areas:
Political Economies and Political Ecologies

New Studies of Inequality

Culture, Knowledge, and Power
Political Economies and Political Ecologies
This area is related to long-standing sociological concerns with the nature of modernity and the transition from feudalism to capitalism; and to sociology's familiar interest in large-scale social organization and the processes of historical change. It is also related to more recent literature analyzing industrialization, underdevelopment, colonialism, and the world system, and to orthodox sociological subfields such as political sociology and social movements. It applies well-established methods of political economy and comparative and historical analysis.
New Studies of Inequality
Race, Class, Gender, Sexuality: This area is also related to familiar mainstream concerns in sociology. The study of class structure is the intellectual forerunner of revised notions about the central axes of inequality. We conceptualize this area largely in terms of social stratification, but with an eye toward more recent theoretical and empirical studies of race, gender, and sexuality. Indeed, social stratification is a central empirical concern of sociology, while gender (at least in the form of the sociology of the family) and race/ethnicity are traditional subfields. Our intention is to move toward the cutting edge of theory in linking these axes together, and away from the purely descriptive focus of traditional stratification studies.
Culture, Knowledge, and Power
This third area is represented in several traditional sociological concerns-culture, knowledge, religion, and art, as well as in methodological topics in fieldwork, ethnographic analysis, and other qualitative studies- and culture and the symbolic, linking together cultural studies, media studies, postcolonial studies, women's studies, and area and ethnic studies. Many of the topics studied under this rubric-symbolic interaction, social problems theory, the sociology of science, culture, and knowledge, and the study of language-are current specialties of our existing faculty.