Sociology Graduate Students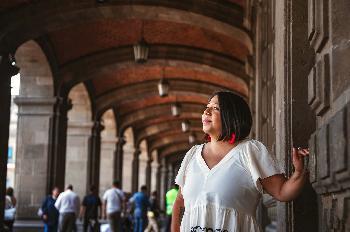 Title
Division Social Sciences Division
Department
Email
Mail Stop Rachel Carson College
Research Interests
My research interests are broadly in settler-colonialism in Mexico, nationalism, Critical mestizaje and Latinx studies, race, class, ethnicity, labor, and social movements. I am currently working on archival research on Mexican nationalism and the creation of Mexicanidad through a settler-colonial theory lens.
Biography, Education and Training
I am a first-generation Latinx PhD student born and raised in rural Oregon to farmworker immigrant parents from Mexico. I have a BA from Portland State University in History, an MA in International Human Rights Law from the American University in Cairo, and an MA in Sociology from the University at Albany, SUNY, and an MA in Sociology from UC Santa Cruz.