Sociology Graduate Students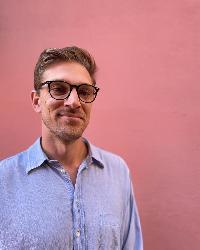 Title
Division Social Sciences Division
Department
Phone
Email
Office Location

Merrill College Academic Building, Online

Office Hours Wednesday 9-11 am by appointment
Mail Stop Merrill/Crown Faculty Services
Biography, Education and Training
I am a Ph.D. student in the Politics Department at UCSC. I hold a Master's degree in Media Studies from Erasmus University Rotterdam and a Master's degree in Politics from UCSC. My research interests include sub-state nationalism, territorial and identity politics, European comparative politics, migration, and media.
I am currently TAing for Comparative Politics and working as the TA Trainer(2020) in the Politics Dep. for the Center for Innovation in Teaching and Learning - CITL. I am also the Data Analysis Coordinator (GSR) for the We Belong project, P.I.s Dr. McKay & Dr. Lopez
I am part of the CIRF - Interdepartmental Center for the Development of the Language and Culture of Friuli.
I am also the Regional Liaison (Europe) for BESS, the Black Europe Summer School.